Snoop Dogg's daughter Cori Broadus has been dating a fellow named Wayne Deuce for a few years now, and some have been saying that he's only with her because of her famous father.
It was a charge that Cori responded to on Sunday, while saying that she's tired of being bullied.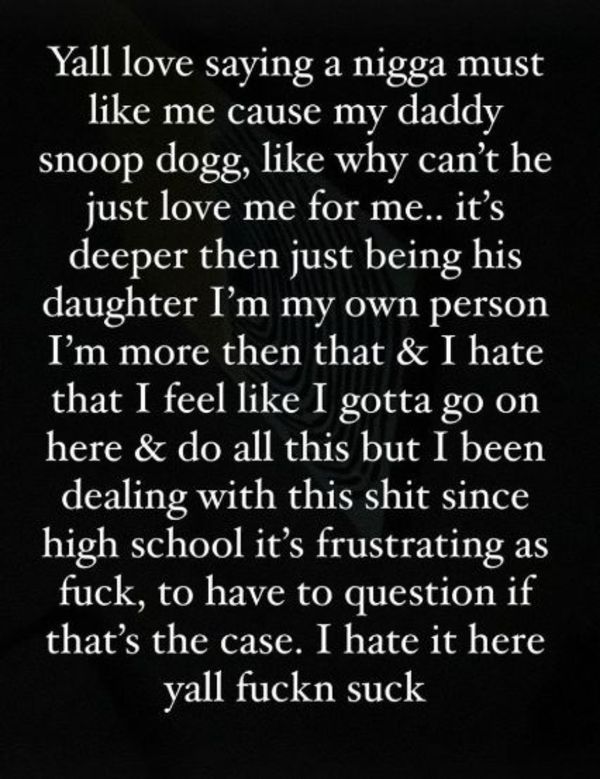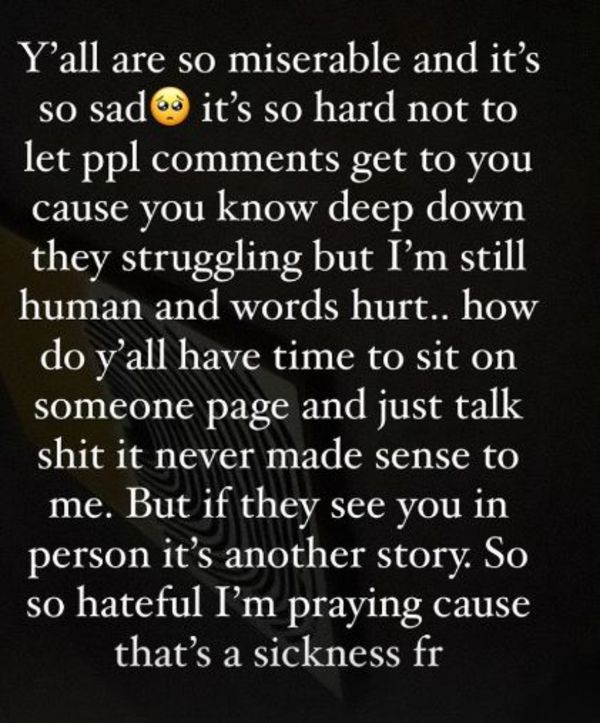 "Y'all love saying a n*gga must like me cause my daddy Snoop Dogg," she wrote on Instagram Stories. "Like why can't he just love me for me? It's deeper than just being his daughter. I'm my own person. I'm more than that & I hate that I feel like I gotta go on here & do all this but I been dealing with this sh*t since high school. It's frustrating as f*ck to have to question if that's the case. I hate it here. Y'all f*ckin' suck."

"Y'all are so miserable and it's so sad," Cori also wrote. "It's so sad not to let ppl comments get to you cause you know deep down they struggling but I'm still human and words hurt. How do y'all have time to sit on someone page and just talk sh*t. It never made sense to me. But if they see you in person it's another story. So so hateful I'm praying cause that's a sickness fr."
Last year, Cori said she tried to commit suicide because of the bullying.
Discuss