The last time Soulja Boy and anti-gang personality Charleston White ran into each other, White ended up macing the Big Draco.
"They didn't know if they had been tased, they didn't know what had happened," White said, recounting the incident.. "I hit they mothaf*cka one more time just for goodness sake. "That n*gga Soulja Boy said, 'Bruh you maced me?' Yeah, n*gga. I don't know you n*ggas want to talk. Next time you n*gga better holla at me with a police bullhorn and say, 'Hey wanna talk!' Other than that, n*gga, you can't just walk up to no n*gga like me, talking about, 'I wanna talk.' Hell naw...I wanna talk to a bitch...I don't wanna talk to no bunch n*gga that got rings on their fingers. They wasn't going to do me like that. N*gga I got some different kind of mace."
Charleston may have activated his "different kind of mace" last night at the strip club when he accidentally shot himself with his own gun.
When Soulja got wind of the White's Chedder Bob move, he had to say something.
"How you shoot yourself in the club. N*gga be so scary, brah," Soulja taunted. "Chedder Bob. N*gga clutching so hard in the club, scared as f*ck."
As for the Chedder Bob thing ...
White is trying to make money off of that: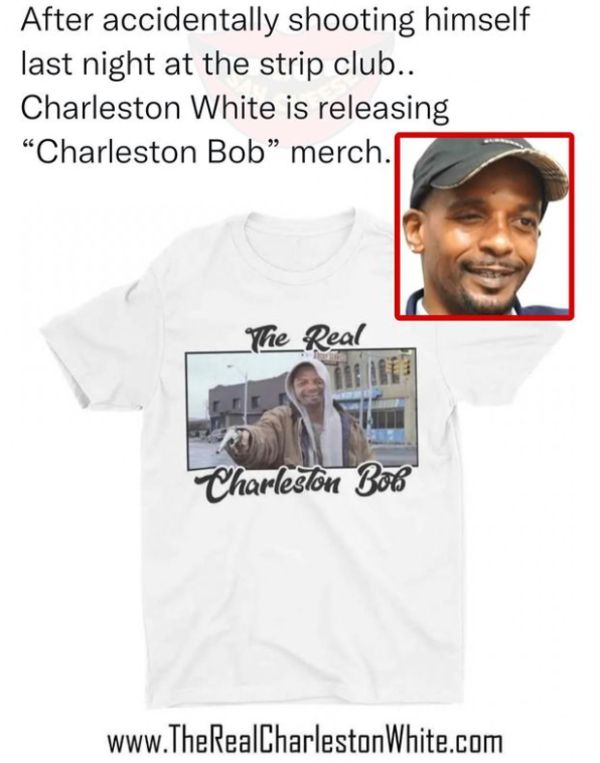 Discuss