Summer begins next Friday.
And with that, we need to have a song of the summer.
Spotify has compiled a "Song of the Summer" playlist, for your consideration. (In no particular order.)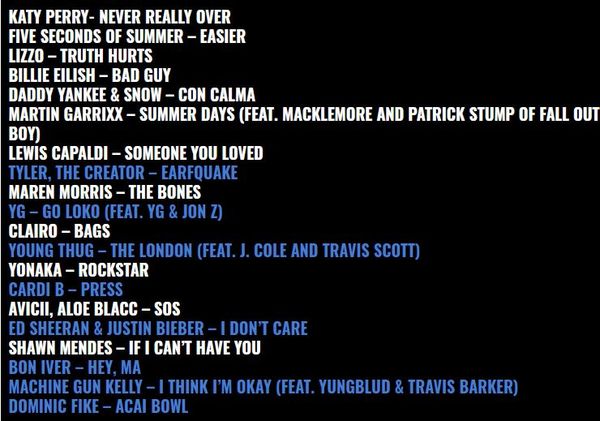 Spotify said that it "picked these tracks based on a number of factors like streaming numbers, current trajectory and future forecasting from Spotify's global curation team."
Included are tracks from YG, Young Thug, Cardi B, Machine Gun Kelly, and Tyler, The Creator. (But no Khaled.)
Do you think one of these tracks will be the song of the summer? Or will it be a different track, or a track not-yet heard?
Discuss