Young Thug stopped by the Million Dollaz Worth of Game podcast on Sunday, May 16 and said that he made a bet about Tekashi 6ix9ine in the past.
"I bet five thousand that he tell, and he bet five thousand that nothing is gonna happen to him," said Thugger. "I bet five thousand that something was gonna happen to him, too. I don't know why I had that belief. I really believe like, he gon' think he gangsta, he gon' try to step out and somebody gon' do something. Even if it's on some humble sh*t."

"He gon' get beat up, he gon' have to run out the club, something gon' happen," he added. "I lost that f*ckin' bet, bruh. Them pussy ass n*ggas let that n*gga in the club. He was chillin.'"
DJ Akademiks eventually posted the podcast video to his page, and Tekashi responded in the comments.
"Did he know Gunna was going to tell on crime stoppers?" wrote Tekashi, who recently set up a GoFundMe page for Lil Reese after the Chicago rapper was shot. Tekashi also shared a photo of Thug on his Instagram Stories and captioned it.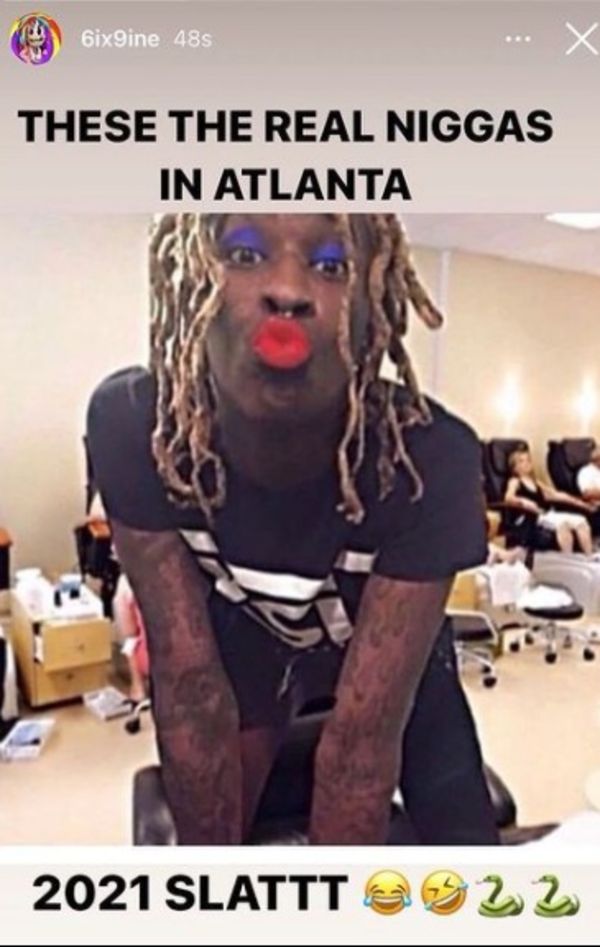 "THESE THE REAL N-GGAS IN ATLANTA. 2021 SLATTT," wrote the polarizing rapper.
Would you have made the same bet as Thug?
Discuss