Lil Durk's surprise album The Voice had numerous references to the late King Von.
It will do around 55K first week.
Tekashi 6ix9ine, who's been getting into with Durk about sales and other topics for a couple of years now, was quick to mock Durkio for using his dead Chicago bro for clout but not putting up numbers.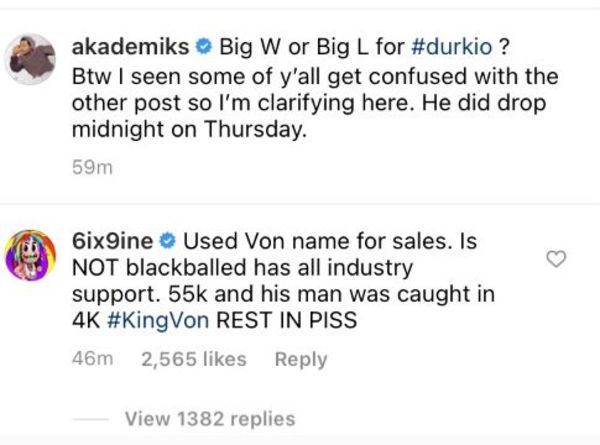 "Used Von name for sales. Is NOT blackballed has all industry support. 55K and his man was caught in 4K #KingVon REST IN PISS," 6ix9ine typed.
6ix9ine post-prison album TattleTales notoriously flopped with a 53K first week this summer. Although, as 6ix9ine points out, there was a conscious effort not to play list the troll rapper at the major streaming services.
Discuss