Meek Mill got conscious in these troubled times with the Donald Trump-sampling track "Other Side Of America."
It didn't have the impact on the charts that Meek would have liked, and now his relentless enemy Tekashi 6ix9ine is rubbing it in.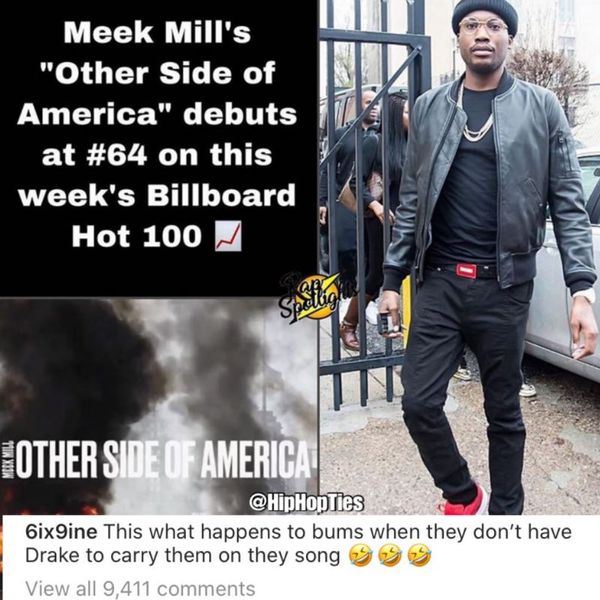 "This what happens to bums when they don't have Drake to carry them on they song," Tekashi 6ix9ine taunted under a post about "Other Side Of America" debuting at 64.
Speaking of features, "Other Side Of America" would have probably featured Nipsey Hussle if he had stayed alive.
As for 6ix9ine, his "Trollz" track with Nicki Minaj is all over the very top of the chart.
WE WON 🤯🤯🤯 TROLLZ HAIL MARY pic.twitter.com/4N57pYvOxQ

— Nicki Minaj Charts (@NickiOnChart) June 16, 2020
I might just cum off this success TROLLZ HAIL MARY pic.twitter.com/onVpccLVOw

— Baddieebaddie (@LilJuju21925024) June 16, 2020
Discuss