Tekashi 6ix9ine is quite fond of using Pooh Shiesty's track "Back In Blood" when he mocks other rappers like Meek Mill.
But don't confuse that for a soft spot for Pooh Shiesty.
6ix9ine responded most disrespectfully when Pooh made some anti-snitch comments, bringing up Pooh's brother who died of brain cancer last week.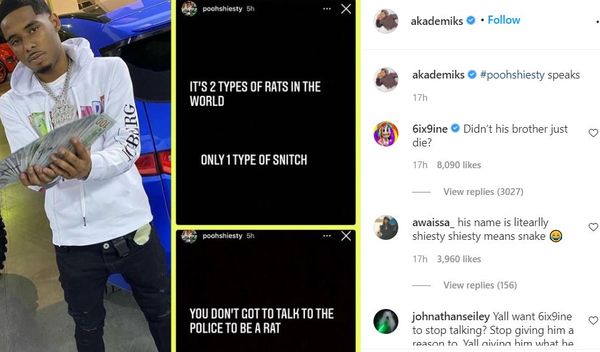 "Didn't his brother just die," 6ix9ine wondered after reading Pooh's opinion on rats.
6ix9ine has been doing a lot of disrespecting the dead lately. Does karma catch up with Snitch9 or does karma appreciate the kind of subversive performance art Tekashi brings to the masses?
Discuss