People around Lil Durk keep dying.
And Tekashi 6ix9ine keeps trolling him over it.
Durk's latest and most painful death was that of his brother DThang, who was killed over the weekend in an early morning strip club parking lot incident.
Once 6ix9ine heard of the killing, he started trolling.
His latest shot ties the death of DThang to the death of Durk's homie King Von.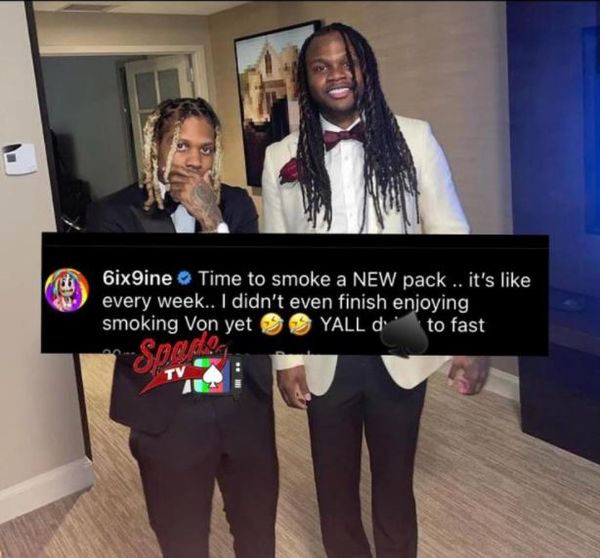 "Time to smoke a NEW pack ... it's like every week.. I didn't even finish enjoying smoking Von yet. YALL dying to fast," 6ix9ine taunted.
Will Chiraq ever have its revenge on the government worker?
Discuss