Lil Durk lost his brother DThang late last night after the 32 year old was shot to death outside of a strip club.
If you wondering if Tekashi 6ix9ine-- who likes nothing more than trolling Durk --would say anything about it, wonder no more.
6ix9ine used Durk's 'Back In Blood' bars to pour salt on his wounds.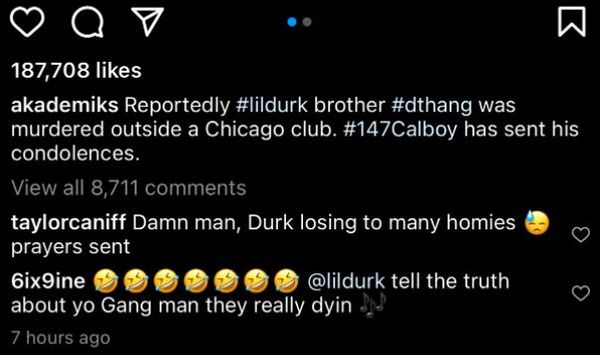 "@lildurk tell the truth about you Gang man they really dyin," 6ix9ine mocked.
He also hit at Durk for continuing to try to sell merch in the wake of his kin's death.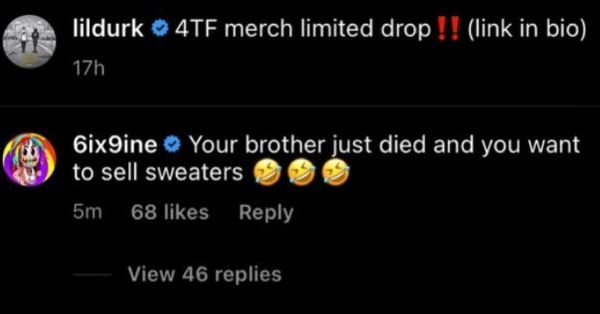 "Your brother just died and you want to sell sweaters," Tekashi pointed out.
There was more.
Discuss