Lil Durk is devasted over the death of fellow Chicago rapper King Von, who he calls his "baby bro."
However, every time Durk takes to social media to mourn his fallen friend, Tekashi 6ix9ine pops up to taunt Durk and the memory of Von
The first time he did, he offered up one laughing emoji.
Now he's up to three.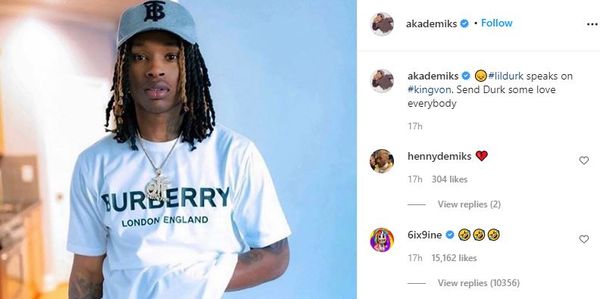 Lil Durk and 6ix9ine have a long history of antagonizing each other, with Durk recently using the sales of Trippie Redd's album Pegasus to mock the sales of 6ix9ine's TattleTales.
As for who killed Von ... There is chatter that the Atlanta shooting stemmed from beef he had with Quando Rondo, another Chicago rapper. Ubiquitous trouble maker NBA YoungBoy may also be involved.
Discuss