Tekashi 6ix9ine's girlfriend Jade loves to chase the clout.
But some folks think she took it a step too far when he used Instagram to stunt the STD her notorious boo gave her.
"No std is worth catching if it's not you giving it to me," Jade captioned an Instagram photo of her and Tekeshi 6ix9ine.
Amber Rose was among those who approved of the message.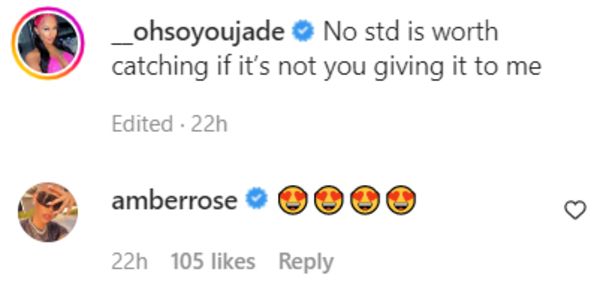 6ix9ine certainly isn't the first rapper to spread sexually transmitted diseases. NBA YoungBoy notoriously gave his girl the herp a few years back and then went and rapped about it.
Wrap it up.
Discuss