Yesterday, Lil Duval used Twitter to wonder if a Drake feature was worth Drake having sex with your wife.
The majority of if his followers said that wasn't OK to let Drake f*ck your wife for a feature

Trouble, however, had a different point of view.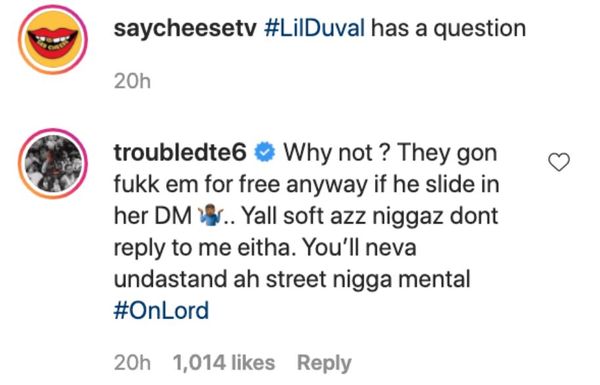 "Why not??" he wrote. "They gon f*kk em for free anyway if he slide into her DM. Yall soft azz n*ggaz don't reply to me eitha. You'll neva undastand ah street n*gga mental #OnLord," Trouble typed on an Instagram post about Duval's poll.
Trouble got Drake to feature on his 2018 track 'Bring It Back." Since Trouble isn't married, we wonder how that worked.
Discuss