Tupac Amaru Shakur, a 40-year-old Tennessee man, was arrested this weekend in Johnson City after pulling a knife on a cop.
Police had a warrant out for Shakur's arrest and approached a residence they believed he was inside of. 2Pac jumped in a car when he saw the cops coming and speed off. The police eventually tracked the vehicle down. When they tried to cuff Pac, he came out them with a knife, before eventually being subdued. He was found with a syringe and multiple baggies of methamphetamine.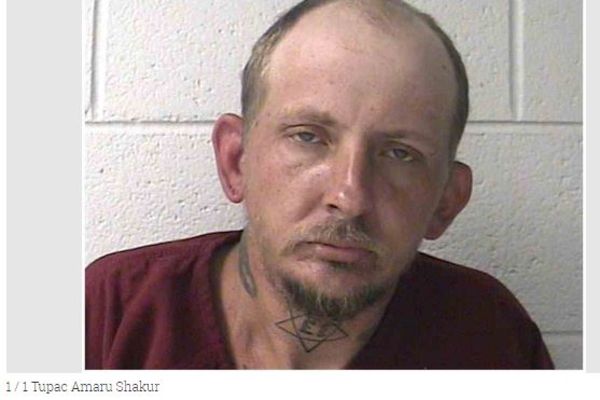 Shakur was charged with aggravated assault, resisting arrest, simple possession of methamphetamine and having unlawful drug paraphernalia.
His name is identical to the late legend. It's unclear if that's his birth name, or he officially changed it. We are going to assume it's the latter.
Discuss