James Harden was brought to Philly to at least get the team to the conference finals.
That didn't work out, with Harden disappearing in the decisive semi-final game against the Heat.
Harden, who has a bum hamstring, has vowed to work hard this offseason to get back to being the force he was just a couple of years ago.
Over the weekend, a video emerged of Harden at the club, his natural habitat. Harden seems annoyed when the camera catches him partying.
Bleacher Report initially posted the video. They've taken it down because, well, it's obviously an old video.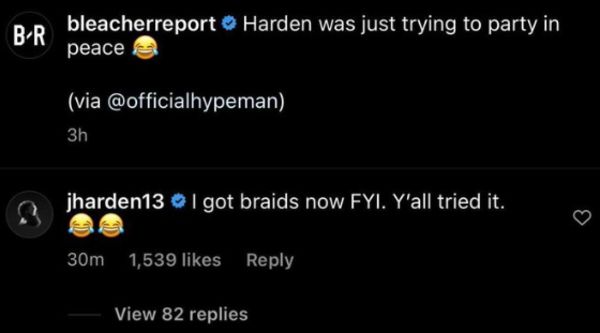 "I got braids now FYI. Y'all tried it," he typed.
Do you think Harden gets it together this offseason?
Discuss