YK Osiris got a tattoo of Usher's popular "U" pendant and Drake's OVO owl.
Some told him those were strange choices, which he responded to.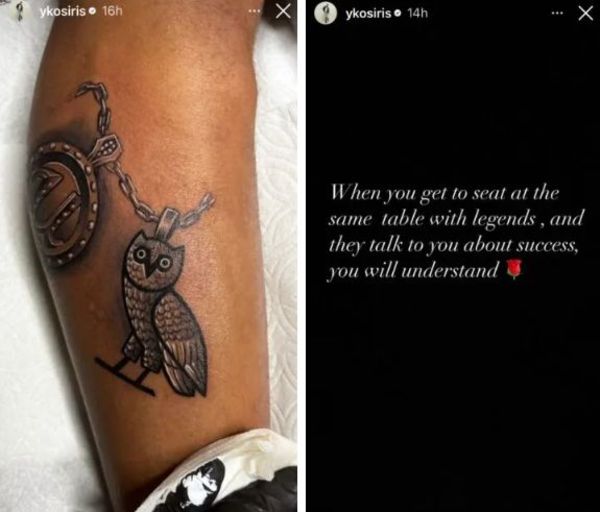 "When you get to [sit] at the same table as legends, and they talk to you about success, you will understand 🌹," wrote Osiris.
The Florida singer has spoken often about his fondness of Usher, and he's been seen palling around with Drake this year.
Do you think it's weird that Osiris got the "U" and owl tattoos?
Discuss