YK Osiris seems like that goofy little brother who just wants to be liked and have many people to borrow money from.
But it turns out he has another side.
Osiris has been spamming Lil Tjay with threats. Tjay wants the Jacksonville singer to leave him alone. So he posted a screenshot of their mostly one-sided interaction.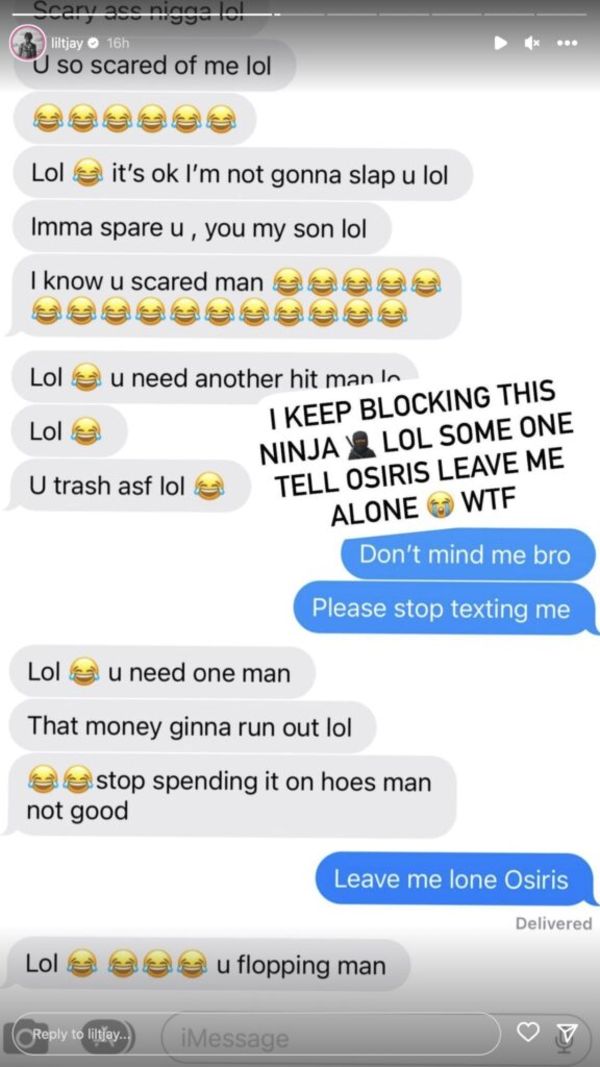 "Scary ass n*gga. U so scared of me lol 😂😂😂😂😂😂. "Lol 😂. It's ok, I'm not gonna slap u lol. Imma spare u, you my son lol. I know u scared man 😂😂😂😂😂😂😂😂😂😂😂😂. Lol 😂 U need another hit man. Lol 😂 U trash asf lol 😂," Orisis texted without response.
When Tjay finally did respond, he told Osiris to stop texting.
But Osiris didn't stop texting.
Orisis and Tjay used to be homies. We don't know what went wrong, but given it's Osiris, it's probably money.
Discuss