The Wack 100 and J. Prince beef is officially on...
Prince accused Wack of ripping off the family of imprisoned Gangster Disciples boss, Larry Hoover, and Wack flipped his lid and said he would slap the Houston OG.
During the dispute on social media, Young Buck chimed in, and sparked a response from Wack., who called Buck a "queen."
Young Buck says that Wack know whats coming, and he better stay tuned.
Check it out below.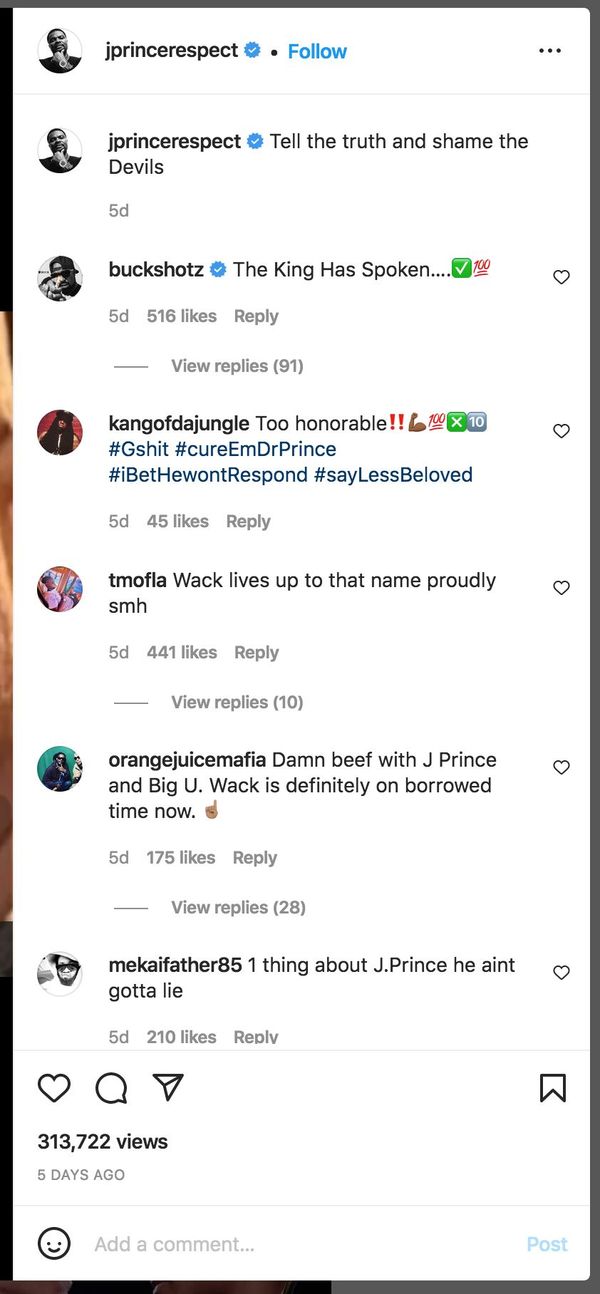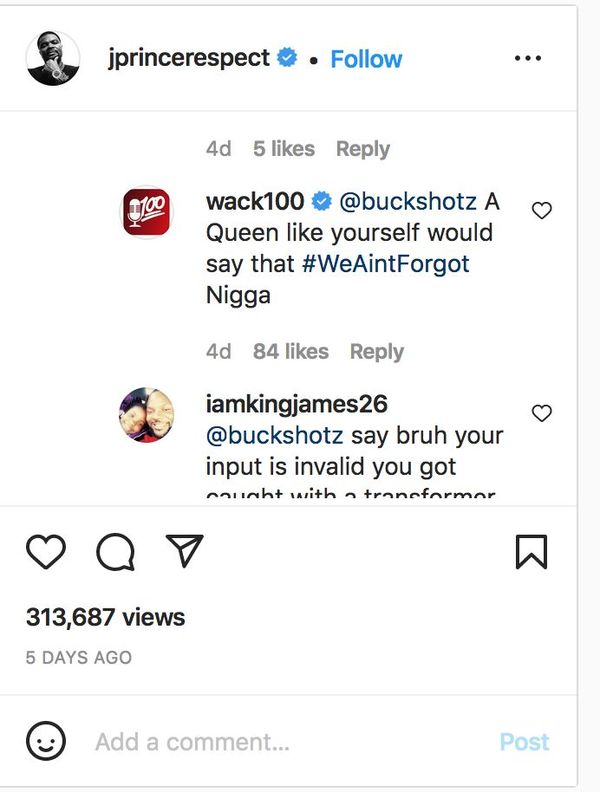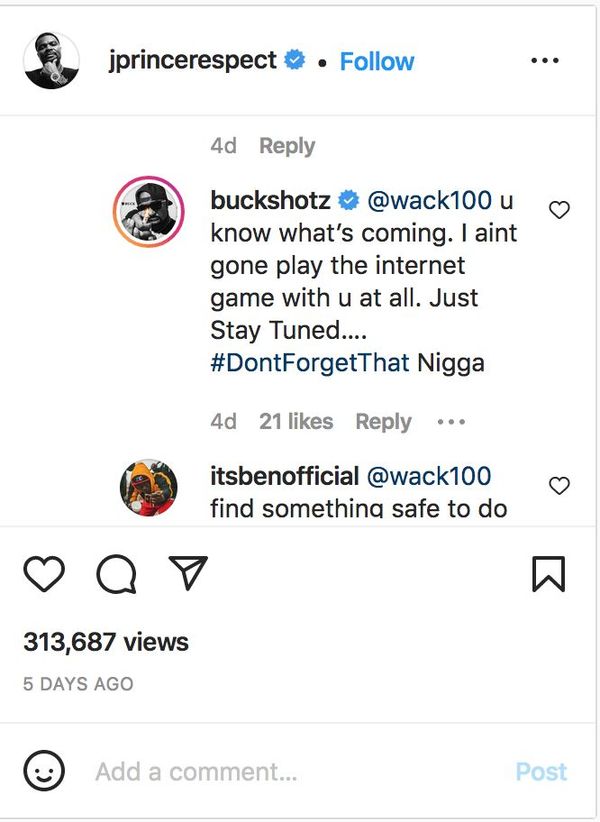 Discuss