Pras of the Fugees is being charged by the Feds for accepting payments from Malaysian billionaire and scammer Jho Low to further the interests of China by influencing the US government.
Pras is accused of not registering as an agent of China and of being used as a front for Low to make political contributions to Barak Obama. He is facing ten years.
During his testimony last week, Pras revealed he'd been an FBI informant for 22 years.
50 Cent wasn't surprised by the admission.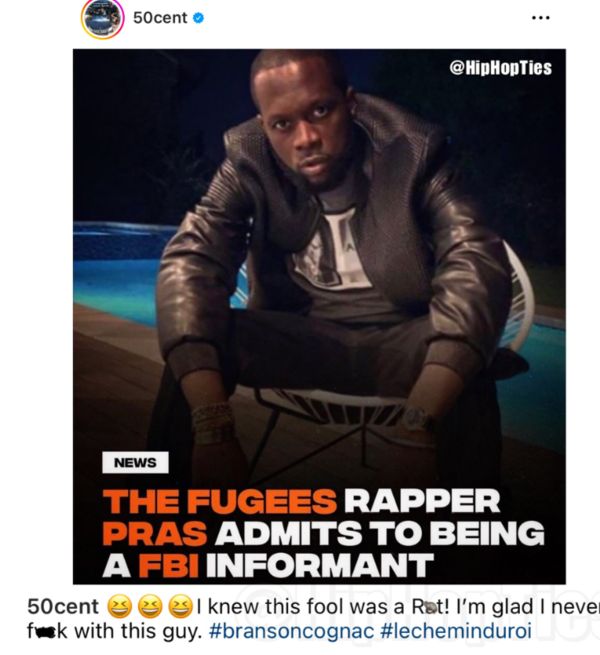 "I knew this fool was a rat! I'm glad I never f*ck with this guy,"Fif typed.
Do you think there are any other long-time rats in the rap game?
Discuss