50 Cent has been accused of some sexual peculiarities in the past.
But nothing like the charges that are being leveled against his fellow music superstar Ricky Martin.
Martin is facing a potential 50-year jail sentence for buggering his own adult nephew.
Martin vehemently denies the incest charge.
Nevertheless, 50 Cent scolded the Puerto Rican superstar on Instagram.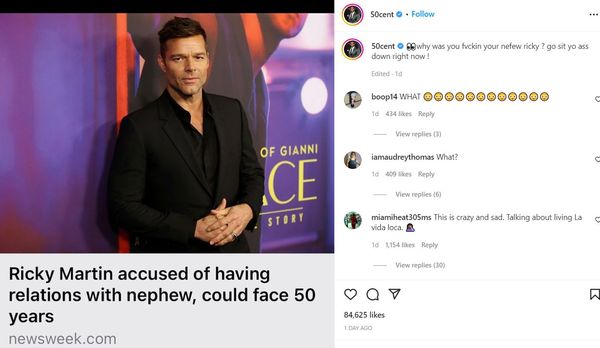 "why was you fvckin your nefew ricky ? go sit yo ass down right now," 50 typed.
Do you think people should go to prison for (adult) nephew banging or is that just a personal choice?
Discuss