After Cassie sued Diddy for rape, human trafficking, and physical abuse, Azealia Banks gave her two cents on Instagram Stories.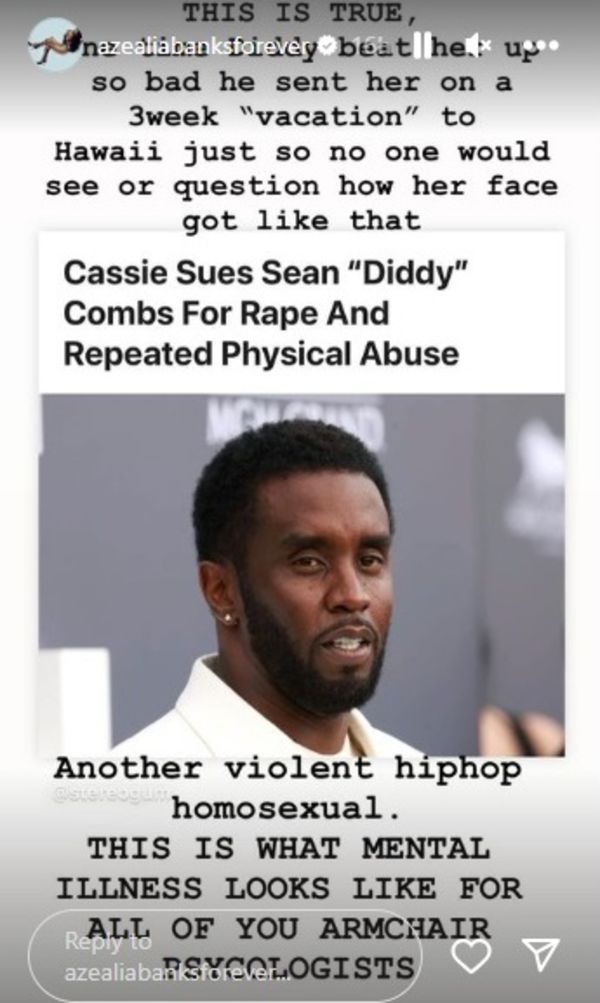 "This is true," she began. "One time Diddy beat her up so bad he sent her on a 3week 'vacation' to Hawaii just so no one would see or question how her face got like that. Another violent hiphop homosexual. This is what mental illness looks like for all of you armchair psychologists."
It's probably no surprise that Banks has weighed in on the accusations, considering she's one of rap's biggest trolls.
Plus, another one of Hip Hop's trouble-makers, 50 Cent, reacted to the news just moments after it was reported.
"Damn brother love, brother love, brother love, you out here looking 👀CRAZY AS A MF. LMAO," he wrote on Instagram.
Discuss