There was a time when Azealia Banks said she wanted to sex Kanye West all night long but that seems to have changed based on a recent social media post.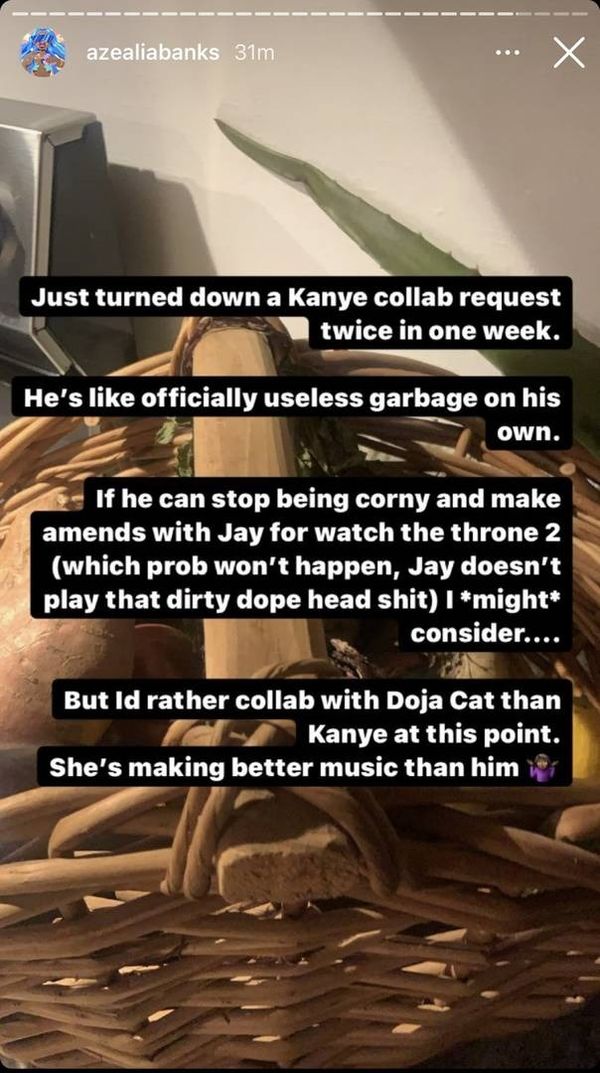 "Just turned down a Kanye collab request twice in one week," wrote Banks on Instagram Stories. "He's like officially useless garbage on his own. If he can stop being corny and make amends with Jay for watch the throne 2 (which prob won't happen, Jay doesn't play that dirty dope head sh*t) I *might* consider... But Id rather collab with Doja Cat than Kanye at this point. She's making better music than him."
Banks' comment about Doja comes after she dissed her body shape, so some might be surprised at her new stance.
Do you believe Banks really turned down two collaboration requests from Kanye or is she just capping?
Discuss