At one time, Benny The Butcher and Freddie Gibbs were friends...but a lot has changed.
In a recent interview with Drink Champs, Benny spoke on the Gary, Indiana rapper, and how their relationship has soured.
The two even toured together, but according to Benny, Freddie started acting weird.
At one point, Gibbs even shouted out his Houston goons, the same place where Benny was shot.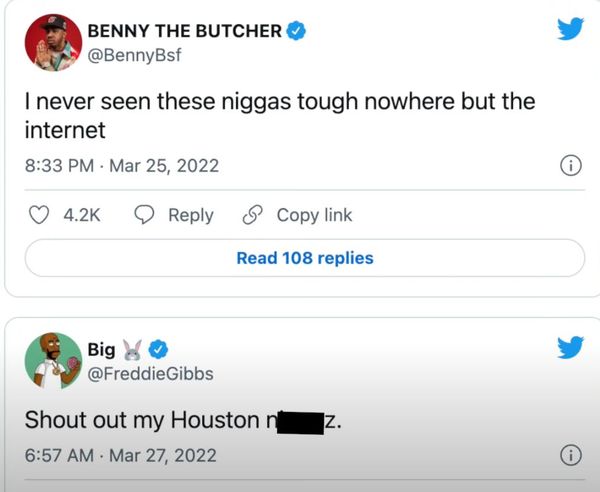 Check out the full-clip below.
"I don't know," Benny said of what went wrong with him and Freddie. "I don't even care to ponder on it because this sh*t will get crazy if you start letting your feelings in this shit."
Discuss