There's been renewed interest in that quarantine creation Verzuz after Snoop Dogg and DMX's showdown last week.
Soulja Bow vs. Bow Wow has been a matchup that folks have been proposing for months. However, Bow Wow doesn't want to do it. When Verzuz creator Timbaland questioned Bow on why, Bow threw a bit of a fit.
I dont want to https://t.co/VS0U5zi6Yz

— Bow Wow (@smoss) July 27, 2020
NOT GONNA HAPPEN https://t.co/Pu1WkPawyt

— Bow Wow (@smoss) July 27, 2020
After reading those Tweets, Timbo wondered if Bow had the 20 hits to do Verzuz.
Bow didn't appreciate that one bit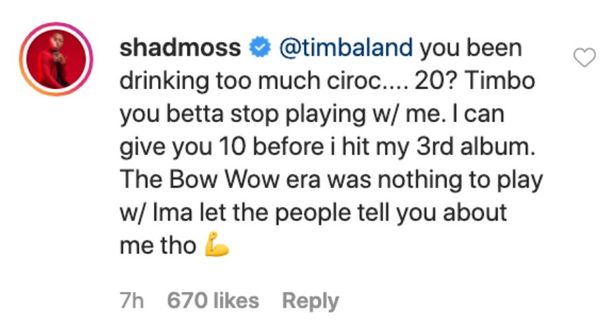 "@timbaland you been drinking too much ciroc," clapped back Bow Wow. "20? Timbo you betta stop playing w/ me. I can give you 10 before i hit my 3rd album. The Bow Wow era was nothing to play w/ Ima let the people tell you about me tho."
Does Bow have the hits for Verzuz?
Discuss