NBA YoungBoy has paid tribute to his incarcerated Louisiana OG C-murder by remixing his 1999 track "Like A Jungle."
C-Murder was able to hear the song and he's feeling it.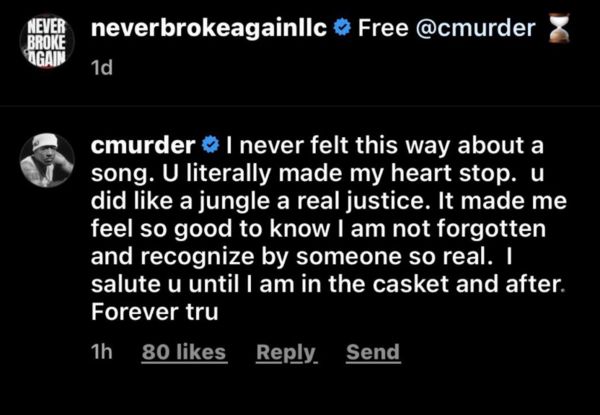 "I never felt this way about a song. U literally made my heart stop. u did like a jungle real justice. It made me feel so good to know I am not forgotten and recognize by someone so real. I salute u until I am in the casket and after. Forever tru," he typed.
C-murder is serving a life sentence for the assault and murder of 16-year-old Steve Thomas in 2002. However, several years ago, a witness who said he saw C-Murder fire the gun recanted his testimony.
That has given a new wind to the Free C-Murder crowd.
But he remains locked up.
Here is YB's track and the original:
Discuss