Joe Budden is sick of NYC strip clubs only giving Kardashian klones a chance to get naked on their stage at the expense of Black women.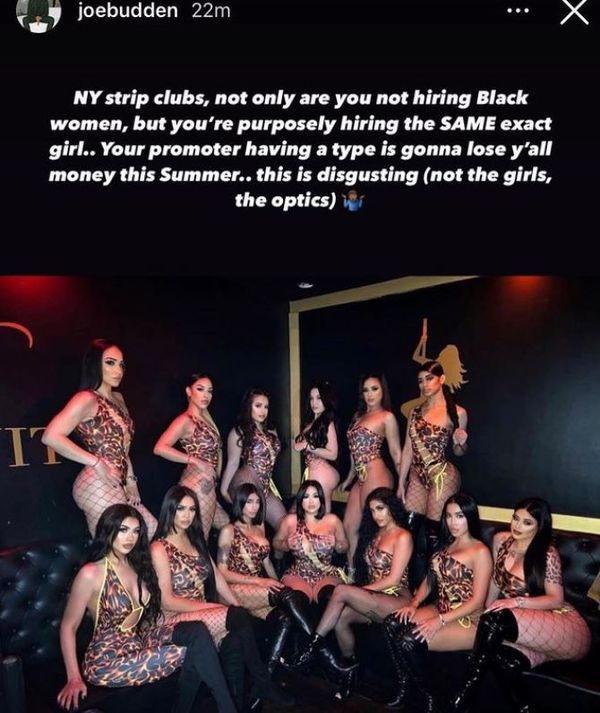 "NY strip clubs, not only are you not hiring Black women, but you're purposely hiring the SAME exact girl.. Your promoter having a type is gonna lose y'all money this Summer. this is disgusting (not the girls, the optics)," Budden captioned a photo of a bunch of NYC strippers.
While Waka Flocka told Joe to shut his mouth and just enjoy the plastic in his face, former NYC stripper Cardi B is backing Budden up on his complaint.
"Funny thing u say that because when I was a dancer certain clubs wouldn't let me work on 'Latin nights' cause apparently I didn't look Spanish enough wit my braids! I even spoke about strip club & colorism b4," Cardi B tweeted.
That led to a back and forth with a Twitter follower who accused Cardi of trying to look Black, which you can read below:
Discuss