Chris Brown will release his new album "Heartbreak On A Full Moon" on Halloween, October 31. There is a whopping 45 songs on this one. That's really more than a double disc album.
CB has already released five singles, with each of them appealing to the masses. The latest one "High End" featuring Future and Young Thug was unveiled yesterday, along with a thrilling music video.
We now have the full, official track listing. Aside from what we have already heard, the features include Jhene Aiko, R. Kelly, DeJ Loaf, Lil Yachty, Verse Simmonds and Ty Dolla $ign.
Cover and track listing: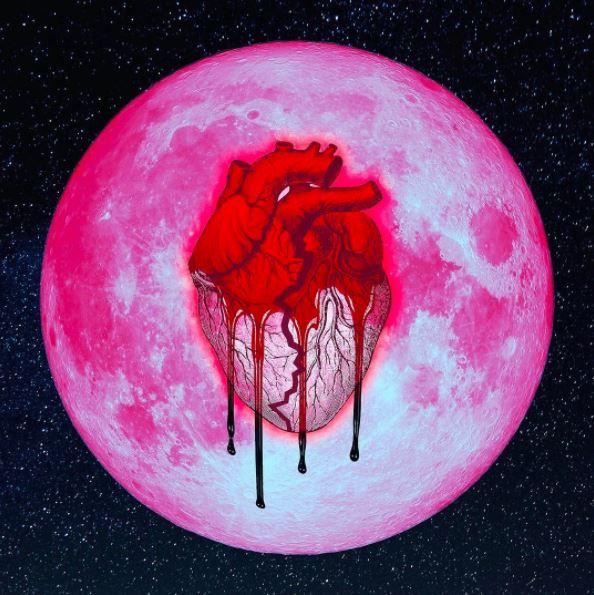 1. Lost & Found 2. Privacy 3. Juicy Booty (Feat. Jhené Aiko & R. Kelly) 4. Questions 5. Heartbreak On A Full Moon 6. Roses 7. Confidence 8. Rock Your Body 9. Tempo 10. Handle It (Feat. DeJ Loaf & Lil Yachty) 11. Sip 12. Everybody Knows 13. To My Bed 14. Hope You Do 15. This Ain't 16. Pull Up 17. Party (Feat. Usher & Gucci Mane) 18. Sensei (Feat. A1) 19. Summer Breeze 20. No Exit 21. Pills & Automobiles (Feat. Yo Gotti, A Boogie Wit da Hoodie & Kodak Black) 22. Hurt The Same 23. I Love Her 24. You Like 25. Nowhere 26. Other N*ggas 27. Tough Love 28. Paradise 29. Covered In You 30. Even 31. High End (Feat. Future & Young Thug) 32. On Me 33. Tell Me What To Do 34. Frustrated 35. Enemy 36. If You're Down 37. Bite My Tongue 38. Run Away 39. This Way 40. Yellow Tape 41. Reddi Whip 42. Hangover 43. Emotion 44. Only 4 Me (Feat. Ty Dolla $ign & Verse Simmonds) 45. Grass Ain't Greener
Who's ready?
Discuss