It was revealed earlier this month that Chris Brown made a ridiculous $1.4 million in a single day after launching an OnlyFans account.
Seeing that Brown is already rich and famous, it's not like he needed the money or exposure. But he recently hollered at Netflix and gave an idea on how other artists could get some shine.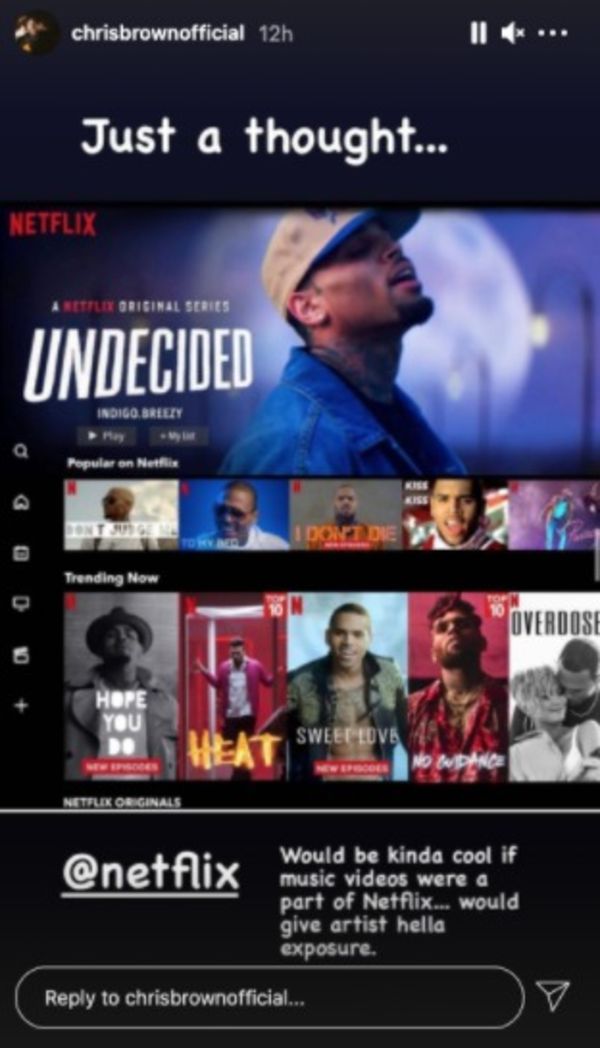 "Would be kinda cool if music videos were a part of Netflix," wrote the singer. "Would give artists hella exposure."
What do you think of Brown's idea?
Discuss