Bow Wow has been saying greasy things about Jermaine Dupri for a minute now.
Among Bow's accusations are that JD didn't really create 106 & Park.
Da Brat is sick of Bow shading JD and is ready to defend him with her fists.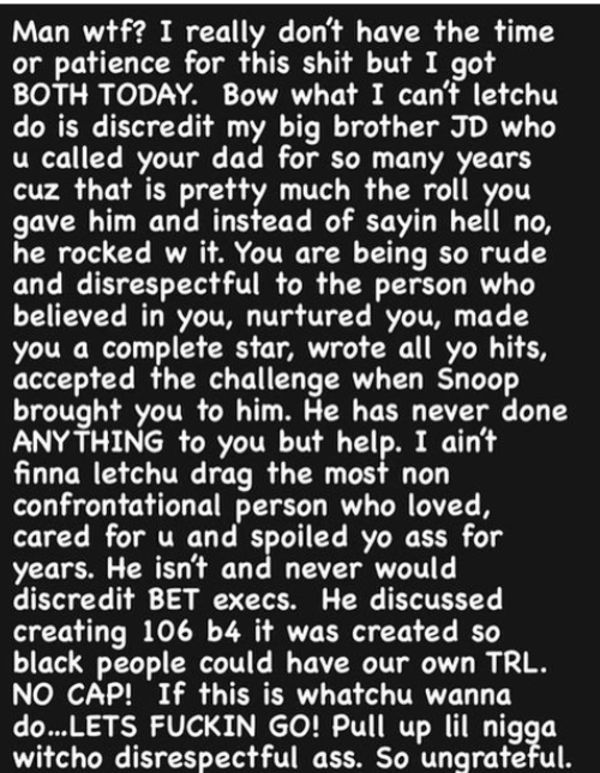 "I ain't finna letchu drag the most non confrontational person who loved, cared for u and yo spoiled ass for years. He isn't and never would discredit BET execs. He discussed creating 106 b4 it was created so back people could have our own TRL. NO CAP!. If this watchu wanna do ... LETS F*CKIN GO! Pull up lil n*ga witcho disrespectful ass. So ungrateful," Da Brat typed.
You can see more of the back-and-forth below.
Bow vs. Brat, who you got?
Discuss