Nicki Minaj's sex offender husband will be under house arrest for the next several months after he foolishly recorded himself and his goons threatening Offset, the husband of Nicki's rival Cardi B.
This isn't Nicki's first use of her man to settle a score. DJ Vlad has detailed Nicki's history of using her guy like a " crash test dummy."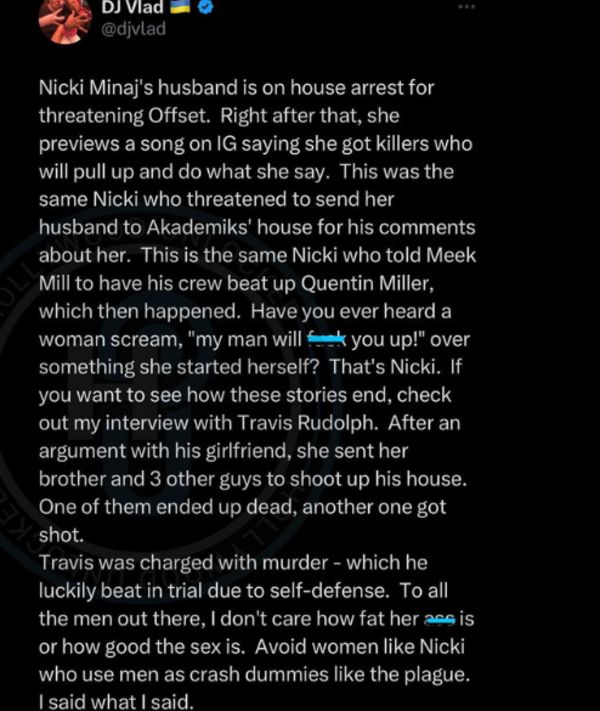 "Nicki Minaj's husband is on house arrest for threatening Offset. Right after that, she previews a song on IG saying she got killers who will pull up and do what she say. This was the same Nicki who threatened to send her husband to Akademicks' house for his comments about her. This is the same Nicki who told Meek Mill to have his crew beat up Quentin Miller, which then happened. Have you ever heard a woman scream. "my mad will f*ck you up! over soemthign she started herself. That's Nicki ... To all the men other there, I don't care you far her ass is. Avoidd women like Nicki who use men as crash dummies like the plague. I said what I said.
Discuss