Meek Mill, Cordae, and Yung Bans, are among those in the Hip Hop community have shown support to Young Thug, who was one of 28 people arrested on RICO charges in May.
The latest rapper to address the arrest is Drake, who took to his Instagram Stories to show Thugger some love.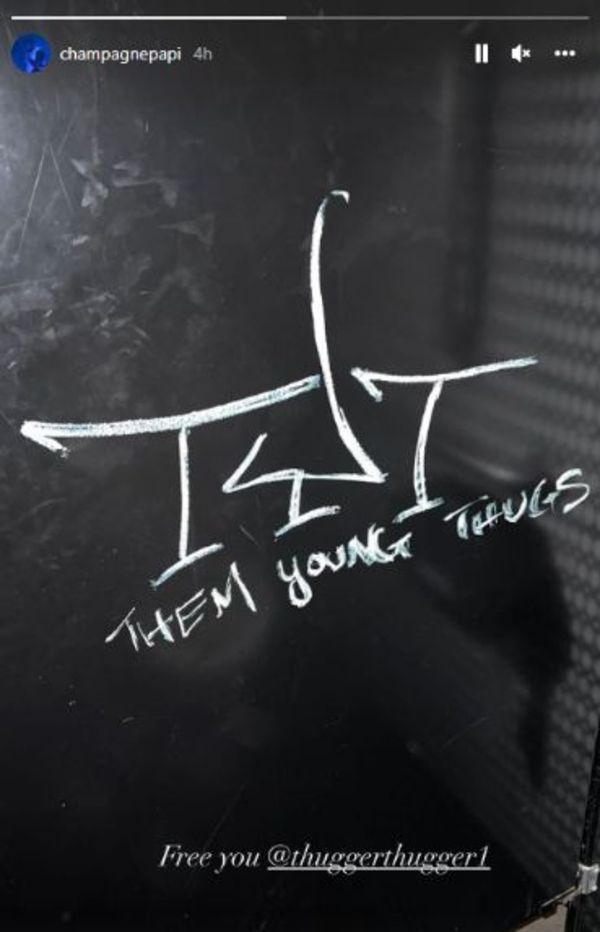 "Them Young Thugs. Free You @thuggerthugger1," it said on a mirror.
While the support for Thug and Gunna, who's also locked up on RICO charges, has been huge, not everyone believes the rappers have been wronged.
D. L. Hughley, for one, said Thug and Gunna should blame themselves for their legal troubles.
"People seem to forget, the power of life and death is in the tongue!"tweeted D.L. in May. "If you call yourself #Thug and #Gunna what you probably gonna do is go to jail!"
The RICO trial won't start until next year, and both rappers will remain behind bars until then since they've been denied bond.
Discuss