Pop Smoke's second posthumous album Faith continues to be very polarizing.
Now Drake has joined the critical side of the ledger by co-signing Rowdy Rebel's complaint about the album: That Pop's team took Rowdy's guy Eli Fross off the Neptunes produced Faith track "Top Shotta", which ended up featuring BEAM, Travi, and Pusha T.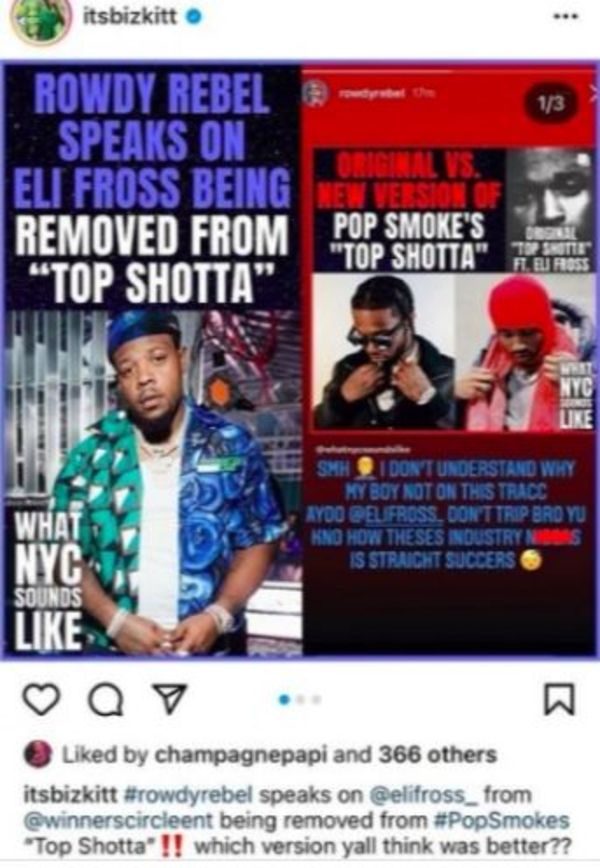 "SMH I DONT UNDERSTAND WHY MY BOY NOT ON THIS TRACC," Rowdy wrote. "AYOO @ELIFROSS_ DONT TRIP BRO YU KNO HOW THESES INDUSTRY N***AS IS STRAIGHT SUCCERS," Rowdy typed and Drake liked.
Other complaints about the album include too many features and poor production. (Drake may be sore that Push ended up sneak dissing Drake on the album.)
Despite all of that, it's still slated for a 120K first week, which will put Faith in the fight for the number one album in the land.
Discuss