Lil Yachty switched it up for his Let's Start Here album.
The psychedelic rock album hasn't won over fans yet, posting a fairly week opening week.
But it's a big hit with the critics.
One of those critics is Drake.
Drizzy gushed over Boat's new album.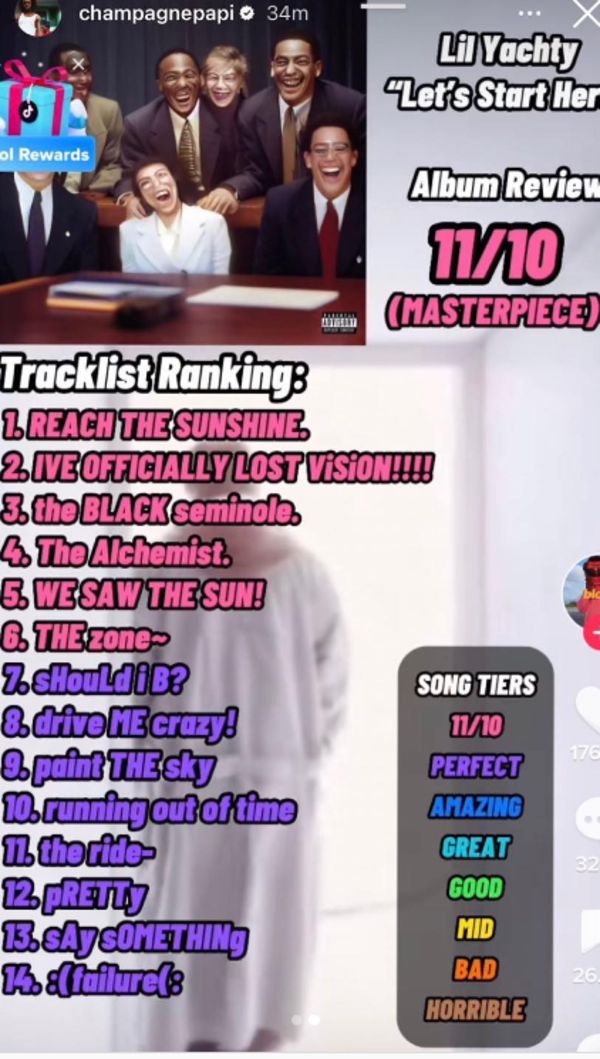 As you can see, Drake assigns Let's Start Here an 11/10. Which would be an all-time record. He also ranks the tracks.
Do you agree?
Discuss