Paul Pierce has made it known over the years that he doesn't like LeBron James.
The retired hooper recently said that James wasn't even on his list of top five NBA players. Pierce also once said that he refused to call James by his nickname "King," because it's something that he couldn't call another man.
The retired Boston Celtics star talked about James again on a recent episode of NBA Countdown and said other players in the league fear him, unlike players from his era.
"Players of today are scared of LeBron," said Pierce. "If they see LeBron standing in front of them, fear shakes in them. I know this. My era is out the league. We wasn't afraid of LeBron. But these guys today, he strikes fear in these guys. I can see it."
Paul Pierce says players today are scared of LeBron

"My era is out the league, we weren't afraid of LeBron."

(🎥 ESPN) pic.twitter.com/CEg6DWVOsJ

— NBA Central (@TheNBACentral) September 26, 2020
Draymond Green, who's friends with James, didn't care for those comments and sent Pierce a message on Instagram.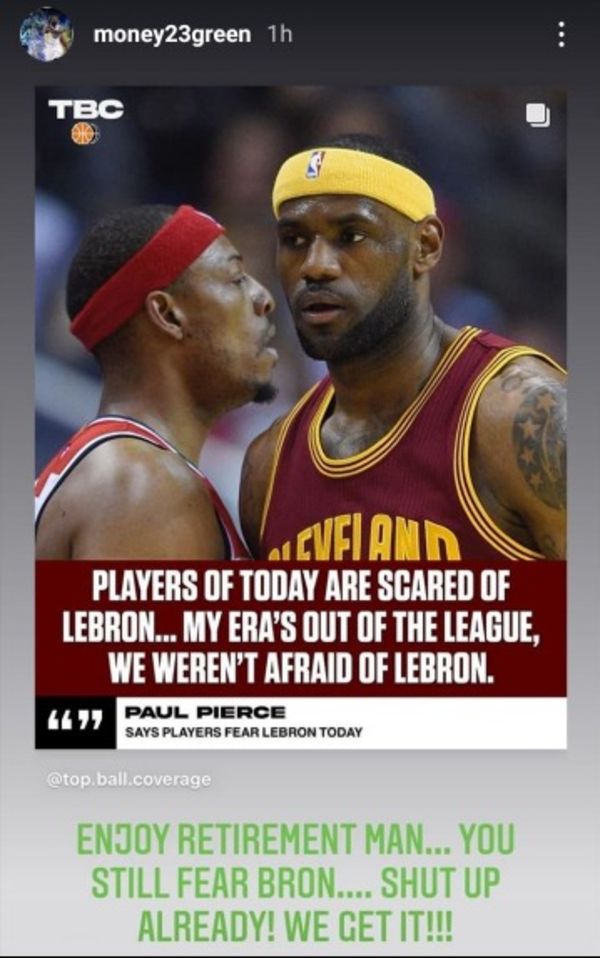 Would you say that today's NBA players are scared of LeBron James?
Discuss