A couple days ago, The Game posted video of a man messing up his cars as they sat in his driveway.
Game thinks Wackstar -- a LA blood who runs with Chris Brown -- is behind the attack on his whips. (Although he's not the white dude who's actually damaging the vehicles.) So he called him out on social media, and also added that he believes Wackster was behind the recent robbery of Brown's house.
"Tell these fans who really had Chris brown auntie tied up & his house broke in you pussy ass faggot." "When I see you I'm gone break yo fuckin jaw...So have yo gun on you pussy," Game added.
Wackstar wasn't having any of that, and he fired back on IG.
"I know the real you, you wouldn't hurt a f**kin fly "#ChangeOfHeartAssNigga," he said about Game.
Additionally, he denied having anything to do the Brown's home invasion.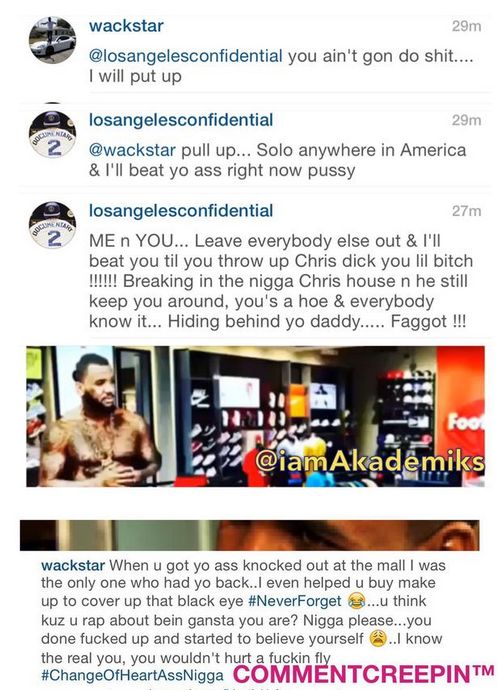 Game also just started liking Karruche's photos, which is a well known way to provoke Chris Brown.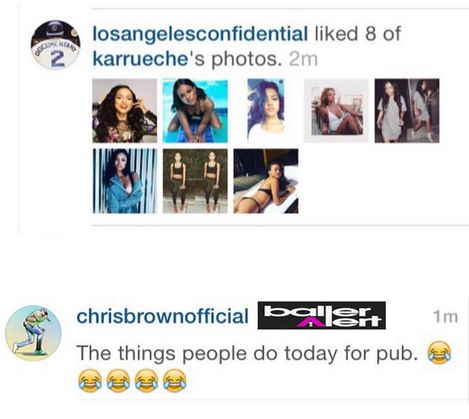 Brown didn't take the bait. But there seems to be some issues between the two.
Discuss