Ashanti is trying to pull a Taylor Swift and re-record all of her albums.
"The thinking behind that is showing the business side of ownership," Ashanti told Angie Martinez. "And how important it is to own. And once I re-record the first album, I own it. When that goes, everything purchased from that moment, I own."
While that's all fine and good for Ashanti, Irv Gotti holds the masters to Ashanti's albums and stands to lose if she accomplishes her goal. He gave his side of the argument in the comments.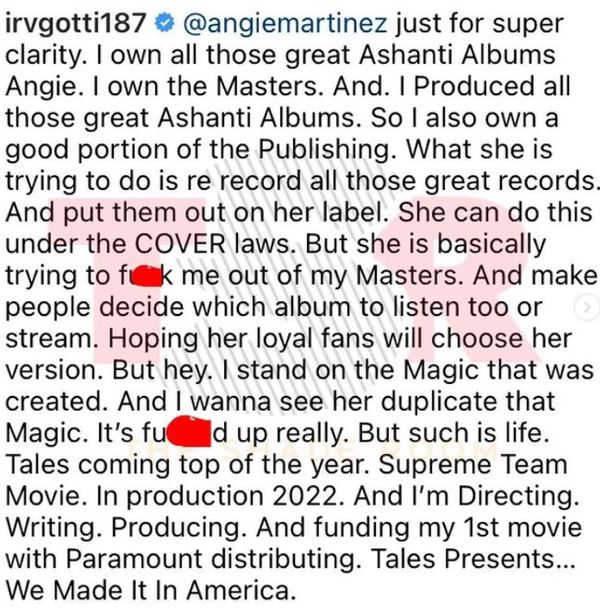 "I produced all those great Ashanti albums," Gotti wrote. "So I also own a good portion of the Publishing. What she is trying to do is re record all those great records. And put them out on her label. She can do this under the COVER laws. But she is basically trying to fuck me out of my Masters. And make people decide which album to listen too or stream. Hoping her loyal fans will choose her version. But hey. I stand on the Magic that was created. And I wanna see her duplicate that Magic. It's f*cked up really. But such is live."
Would you let Ashanti's f*ck you out of her masters?
Discuss