On Thursday, Lil Wayne announced his 13th album Funeral would be dropping on January 31.
The tracklist for Funeral may have leaked.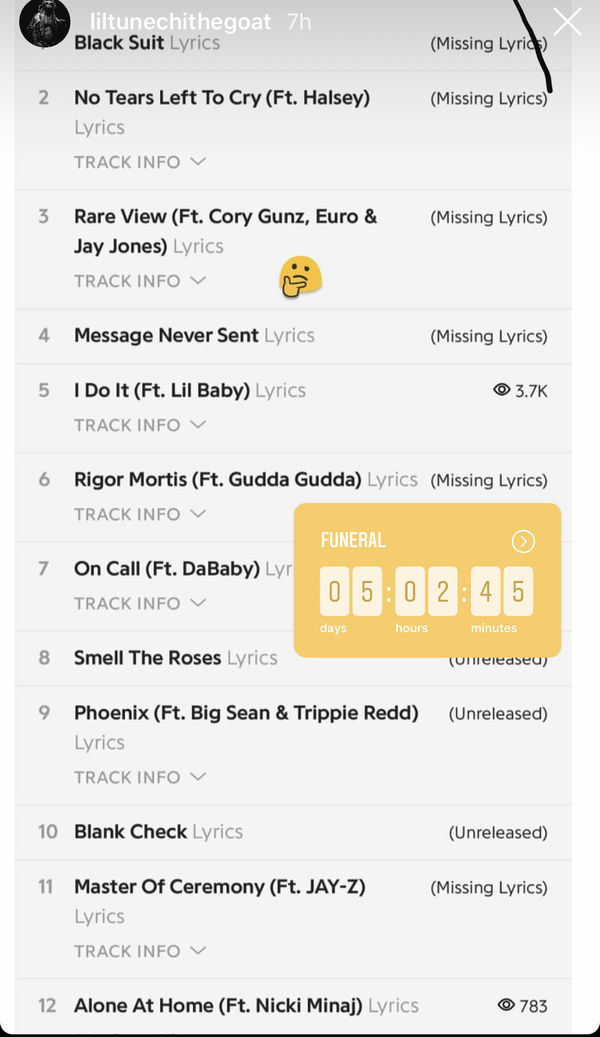 If this tracklist is correct, Funeral features Halsey, Corey Gunz, Gudda Gudda, Big Sean, Trippie Redd, JAY-Z, Nicki Minaj and both DaBaby and Lil Baby.
Do you think that's the tracklist? No Drake and yes JAY-Z is interesting.
Discuss