Joe Budden has so enraged Lil Yachty with his podcaster criticism that the young boat has been wearing a "Fuck Joe Budden" shirt on stage.
We don't think Yachty got the shirt from Joe Budden's official website. But he could now if he wanted to because Budden is selling 'Fuck Joe Budden' t-shirts on his page.
It will cost you 30 bucks to get the simple T, so you have to be pretty pissed at Budden to purchase it.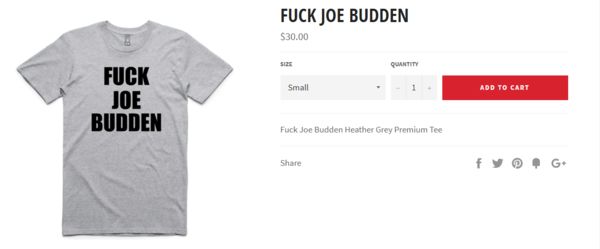 It's a page right out of Birdman's book. Last year, Baby tried to capitalize on his Breakfast Club debacle by selling 'Put Some Respek On My Name' merchandise.
You think anyone buys a F-Budden T?
[Related: Chance The Rapper takes a shot at Joe Budden during freestyle.]
Discuss