Joe Budden's eldest son Trey Budden has some things he wants to get off of his chest about his dad.
So he did it on wax.
Check out "Thoughts After The Courtroom."
"Watch my father on the TV yelling "Never broke again"
While some Everyday Struggle is happening within the fam.
You gotta eat that, see you got a grudge, old nigga
We flesh and blood, od' nigga, no ifs, ands or buts, old nigga
I think my dad is nuts, old nigga," Trey raps.
On his IG page, Trey explained that his relationship with Joe is more healthy now, and the track is a recollection of how bad things were.
As for Joe, he laughed it off on Twitter.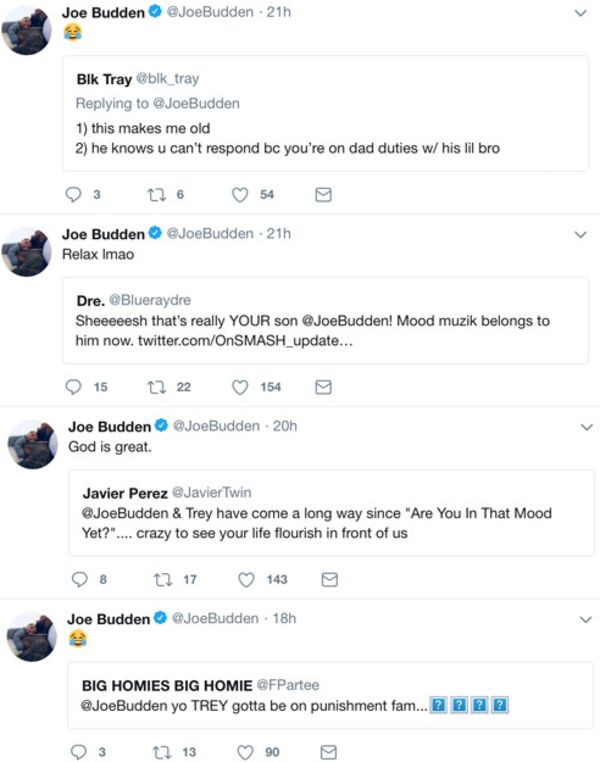 What do you think about "Thoughts After the Courtroom?" Is Trey the next rapping Budden?
Discuss