Brooklyn Nets guard Kyrie Irving is in the midst of at least a five-game team-imposed suspension for linking to an antisemitic movie.
To return to the team, he will have to complete six steps.
There are some NBA insiders who believe he'll never play again.
Kyrie hadn't been on social since the suspension. But he returned this morning with a cryptic message.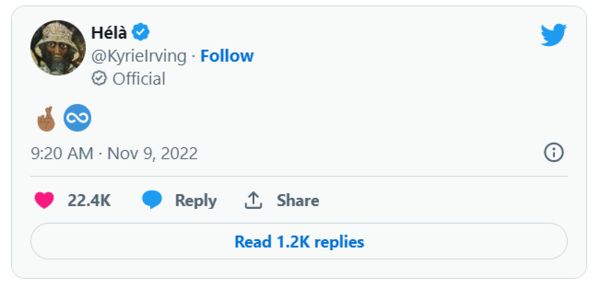 That's a fingers-crossed emoji and the infinity symbol.
What do you think that means?
Discuss