Blueface and Lil Baby have been beefing over Chrisean Rock.
Blue was annoyed that Baby slid in his girl's DMs and then suggested the boy Chrisean birthed earlier this month was Baby's.
Their feud has crept on to wax.
However, amid all that, the two have found some agreement on Rock.
Baby co-signed a post Blue made about cutting Chrisean some slack for the sake of his son.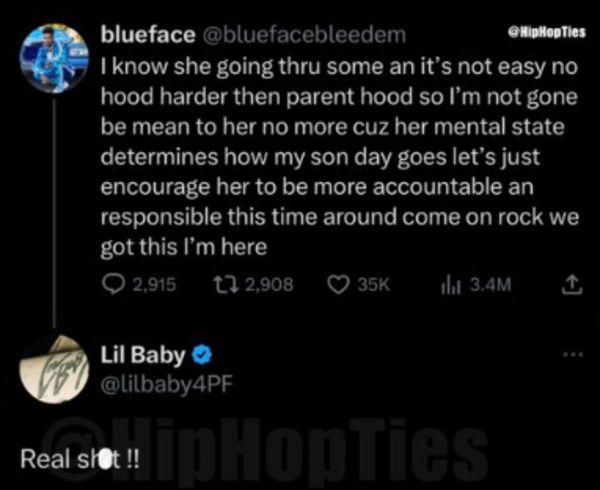 "I know she going thru some an it's not easy no hood harder then parent hood so I'm not gone be bean to her no more cuz her mental state determines how my so day goes let's just encourage her to be more accountable an responsible this time around come on rock we got this I'm here," he typed.

"Real sh*t", Lil Baby responded.
Discuss