It's usually HitsDailyDouble which makes sales projections when an album drops.
But now Lil Durk is joining that game.
Smurk jumped on Twitter yesterday and made a sales prediction for Jack Harlow's new album Come Home The Kids Miss You, which dropped last night.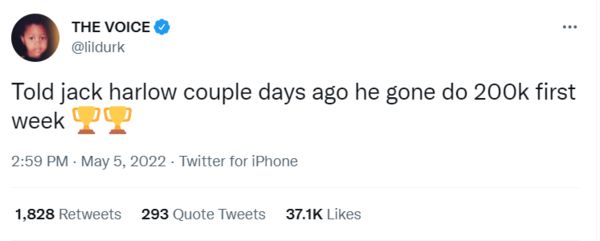 "Told jack harlow couple days ago he gone do 200k first week," Durk typed.
That's a very nice forecast from Durk, as his own album 7220 only did 120K first week earlier this year.
HitsDailyDouble's early projection for Come Home The Kids Miss You was between 16K and 180K.
Discuss