Lil Wayne was engaged to plus-sized model LaTecia Thomas earlier this year.
That ended, like Wayne's many engagements tend to. Now Wayne is dating another plus-sized model, Denise Bidot.
Bidot was accused of violating the sisterhood of the BBWs by someone who commented on an IG post Bidot put up last night.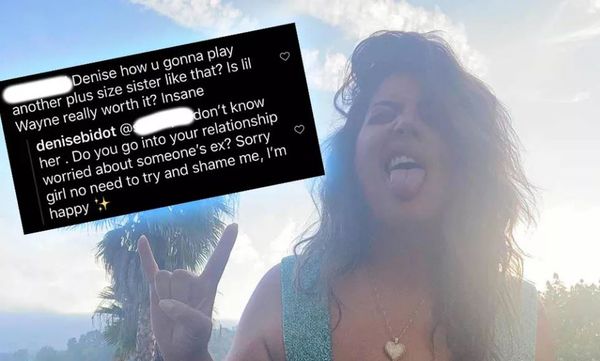 "Denise how u gonna play another plus size sister like that? Is lil Wayne really worth it? Insane," the IG user typed.

"Don't know her . Do you go into your relationship worried about someone's ex? Sorry girl no need to try and shame me, I'm happy," Bidot shot back.
Discuss