Lil Yachty has four production credits on the new Drake and 21 Savage album Her Loss.
He also picked out the polarizing cover, which is a photo of Houston stripper Suki Baby by Paris Aden.
Boat explained why he picked the shot of Suki.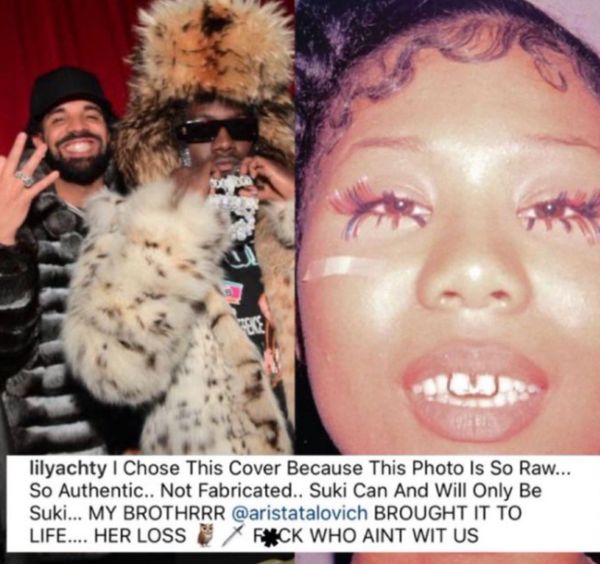 "I chose this cover because this photo is so raw ... so authentic ... not fabricated. Suki can and will only be Suki ... MY BROTRRR @aristalovich BROUGHT IT TO LIFE .. HER LOSS ... F8CK WHO AINT WIT US," Boat typed.
Here's more of Suki:
Discuss