Lupe Fiasco says he did it first.
In a series of deleted Tweets, Lupe pointed out that the cover art for the new Kendrick Lamar featuring SZA track "All The Stars", which will be on the Black Panther soundtrack, bears a resemblance to the cover art for his upcoming Drogas Waves album
"Even I admit this is a little too close for comfort…. damn now I guess I need a new album cover… thanx @TheBlackPanther," he Tweeted.
But that's not all. In a follow-up Tweet, Lupe pointed out that Kendrick's Untitled album has an all-black cover design, just like his Food And Liquor II album. Fiasco also reminds everyone that he dropped a backward-themed album (Tetsuo & Youth) before K.Dot did the same with DAMN.
Finally, he brings up Kendrick embracing martial arts after he did the "ninja" thing.
Lupe may have been somewhat joking about with the now-deleted Tweets. But you know what they say about those type of jokes ...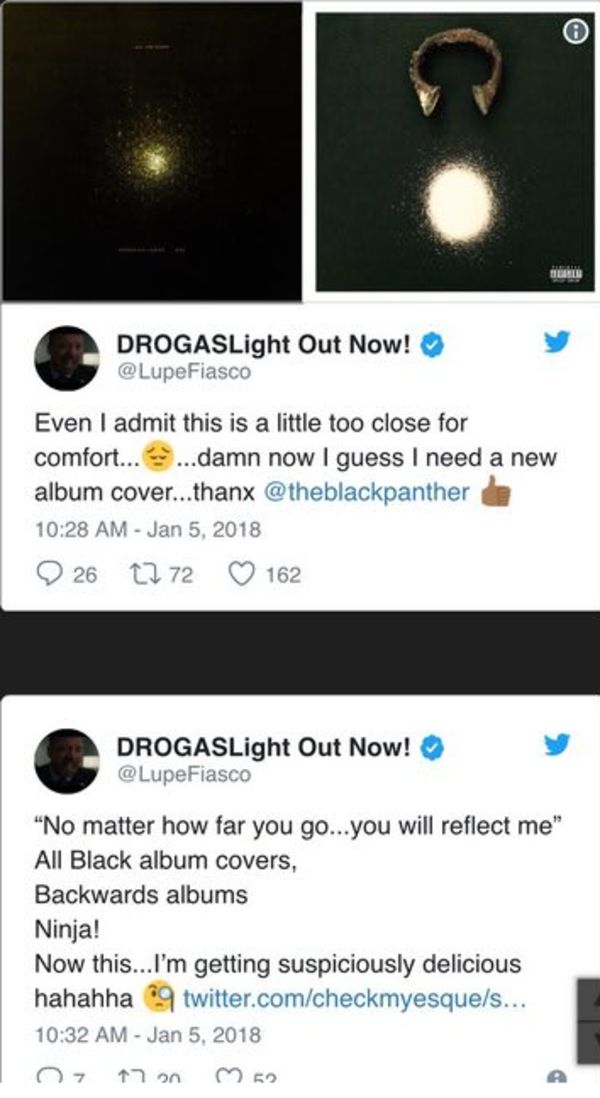 Discuss