On an episode of 50 Cent's show Hip Hop Homicides a photo of Memo 600 flashed when discussing the murder of FBG Duck.
Memo didn't much care for the implication.
Now he's planning to sue 50.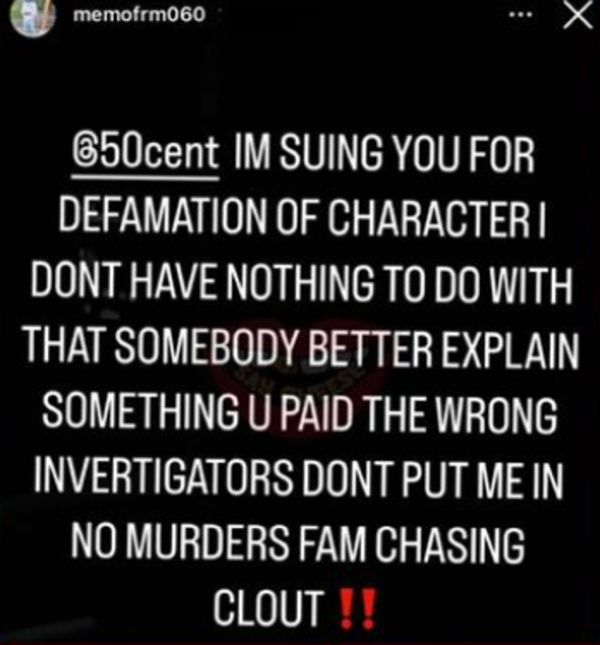 "@50 Cent IM SUING YOU FOR DEFAMATION OF CHARACTER I DONT HAVE TO DO WITH THAT SOMEBODY BETTER EXPLAIN SOMETHING U AID THE WRONG INVESTIGATORS DONT PUT ME IN NO MURDERS FAM CHASING CLOUT," Memo typed.
How do you think 50 is going to react to this?
Discuss