The Quality Control group mixtape Control The Streets Vol. 1 hits tomorrow night at Midnight.
To hype it up, Migos released a snippet of a new track in which they express some feelings about Joe Budden.
"If a nigga hating call him Joe Budden (pussy!)," Quavo raps.
Of course, the boys thought Joe Budden was hating when his partner DJ Akademiks asked the famous question about why Takeoff was left off "Bad & Boujee" during the BET Awards this summer and then Joe ended the interview early.
The trio made it seem like they wanted to fight him then, and now they're going to throw punches on wax.
In response to the snippet, Joe said he's more than ready and questioned why they are coming at him now.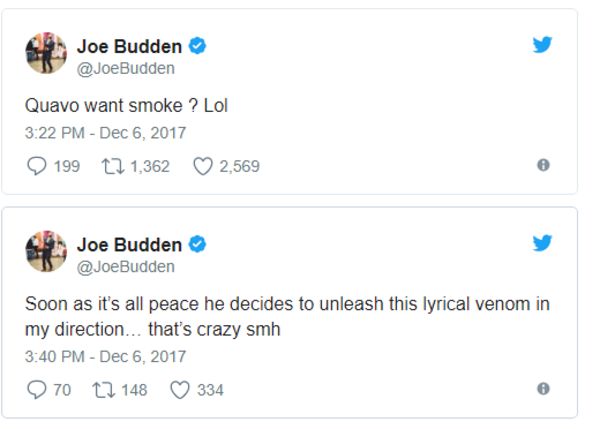 You think this brings Budden back to the studio?
And more:
Discuss