Offset's making it clear he's not afraid of Chris Brown.
Their feud started when Breezy posted a meme mocking 21 Savage immigration's woes, and Offset called that lame. Brown then unloaded on the Migo with a string of taunts and profanity.
Offset jabbed back with a cokehead reference this morning
Now he's coming with a girlfighter uppercut and suggesting Brown wants out of the beef he escalated.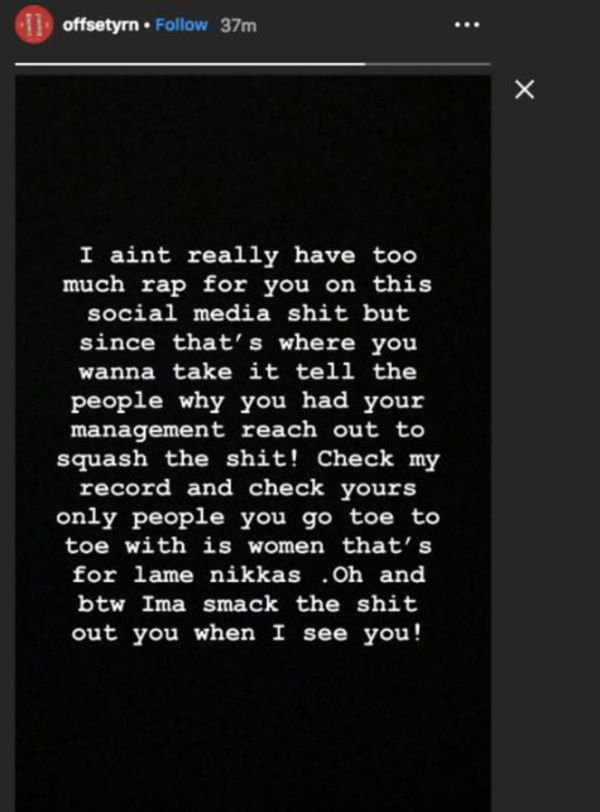 "I ain't really have too much rap for you on this social media shit but since that's where you wanna take it tell the people why you had your management reach out to squash the s***! Check my record and check yours only people you go to toe to toe with is women that's for lame nikkas .Oh and btw Ima smack the s*** out you when I see you!
What's Chris gonna do after Set played the Rihanna card?
More jokes?
Discuss