Quando Rondo has had a rough few weeks, but his problems date back even urther.
Back in late 2020, the Georgia rapper was involved in the murder of King Von, and since then has been a target by many Chicago rappers and gangs.
To make things worse, Rondo's friend and associate Lul Pab was killed in L.A. a few weeks back, and he was also targeted in the shooting, but left the scene unharmed.
All of this negative energy must be getting to Rondo, as he announced today that he is not affiliated with any gangs anymore and is laying his flag down.
Rondo says he will focus on his family, that's it.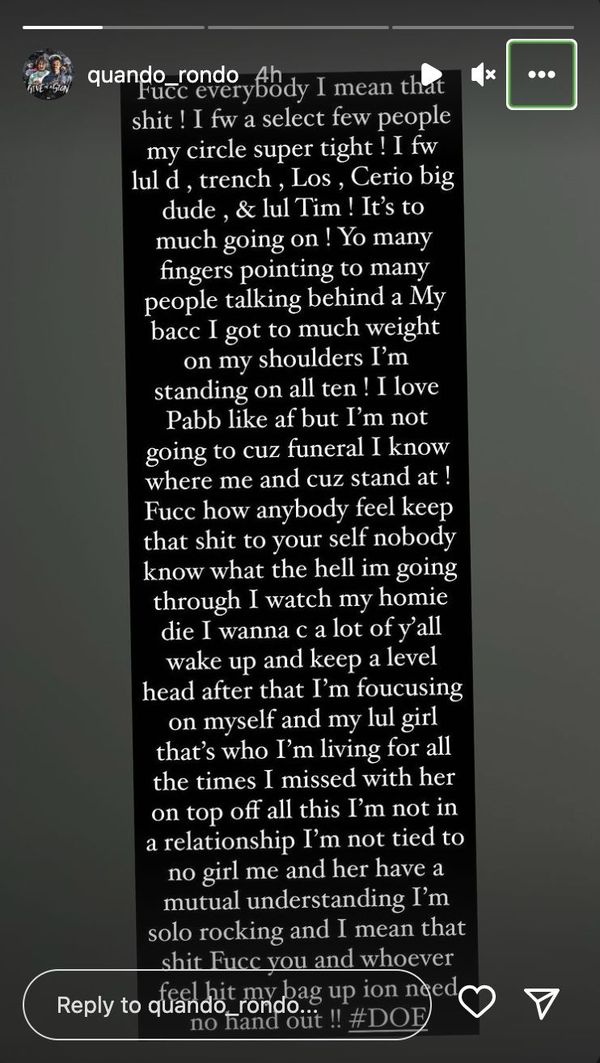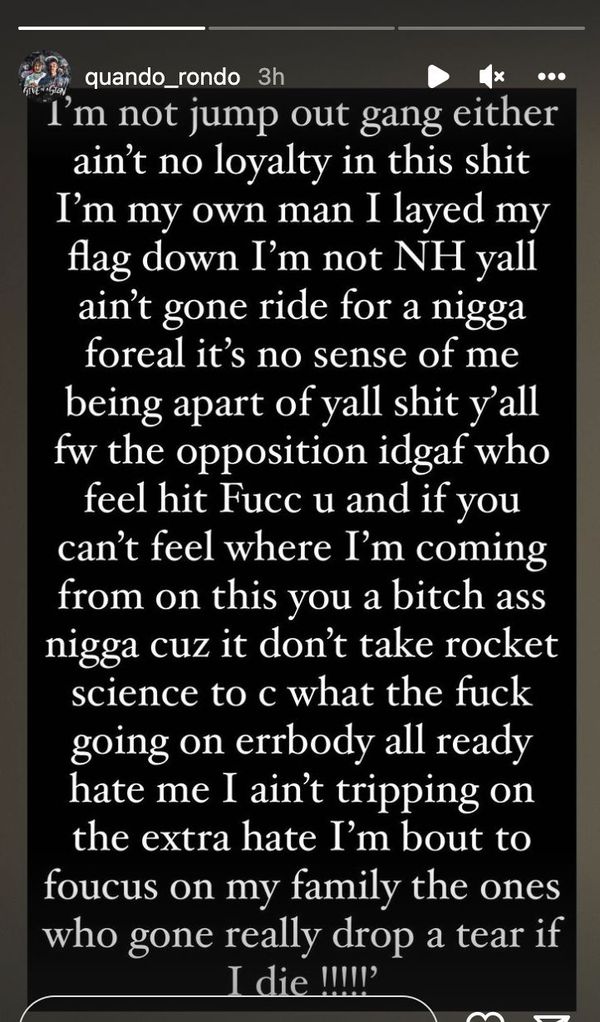 Discuss