During his stop on The Breakfast Club, Boosie Badazz told the crew that he DM'd Ralo after snitching allegations against the rapper and told him he would no longer mess with him.
Boosie says he DM'd Ralo after snitching allegations & said he not rocking with him no more 😳👀 pic.twitter.com/ZNOWeLCmmD

— My Mixtapez (@mymixtapez) June 2, 2023
When Ralo heard about that, he went off on Boosie.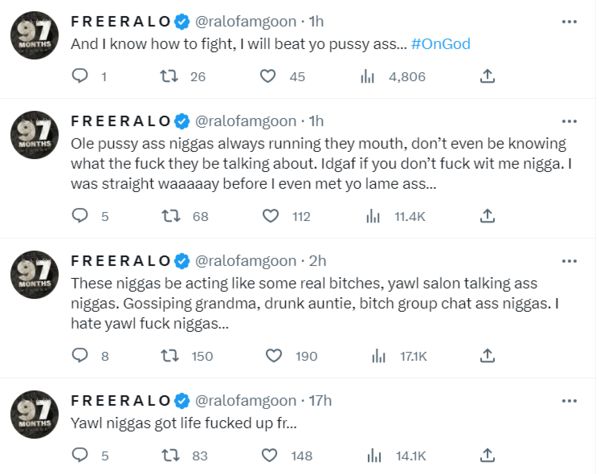 "These n*ggas be acting like some real bitches, yawl salon talking ass n*ggas. Gossiping grandma, drunk auntie, bitch group chat ass niggas. I hate yawl fuck niggas," Ralo typed. "Ole pussy ass n*ggas always running they mouth, don't even be knowing what the f*ck they be talking about. Idgaf if you don't f*ck wit me n*gga. I was straight waaaaay before I even met yo lame ass…And I know how to fight, I will beat yo pussy ass… #OnGod."
Boosie vs Ralo, who you got?
Discuss