Papoose held his then-girlfriend Remy Ma down when she did six years for shooting her friend.
She got out in 2014. In 2016 they were married.
It appears the marriage is over.
Rumors that Remy is now with Philly battle rapper Eazy The Block Captain are trending toward being true and reports say Remy and Papoose have split.
The streets are saying that New York rapper Papoose has left his wife Remy Ma due to infidelity… Sources are saying she left him for a younger man…

Either way, the hip hop streets are talking, and they have taken sides…

Papoouse held Remy down for over 6 years while she was… pic.twitter.com/6Y4YnSvgt6

— HarrietEve9 (@HarrietEve9) September 20, 2023
Remy is 43, and Eazy is 35.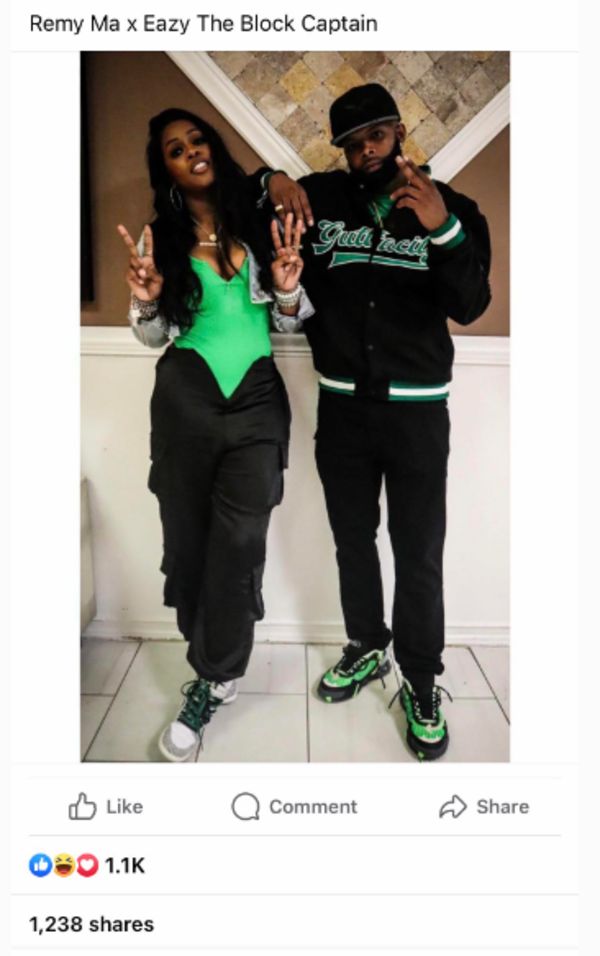 Of course, it's possible that Papoose cheated first. But this isn't looking so good for Remy.
Discuss